...Raymond @ Ruru...
Raymond was born in Tolaga Bay, on the East Coast of the North Island, New Zealand. Tolaga Bay is located 50k. north of Gisborne, the first city to greet the sun each day. More information about the history of Tolaga Bay can be seen by visiting this Gisborne site.

Raymond met his first wife Tove, in 1967 in Wellington, where they both worked. They were married in 1970 and moved to Denmark later the same year. They lived for 19 years on Eget Bo in Roskilde until their divorce in 1990.
Roskilde is situated 30k west of Copenhagen and is widely known for the Roskilde Cathedral, the Viking Ship Museum and the Lejre Research Center. During the last 30 years, Roskilde has also become especially famous for the annual Roskilde Festival.

During the time Raymond lived in Roskilde, he rode for the local Bicycle Touring Club and participated in many long distance rides, including 10 x 'Sjaelland Rundt', 2 x 'Vattern Rundan' (Sweden) and the monster Norwegian endurance test 'Trondheim - Oslo'. In the late 1980's, he switched to the sport of Triathlon and raced actively for the local club Roskilde Triathlon Club. In the late 1990's, Raymond moved to Rancho Bernado in southern California where he continued racing for the Triathlon Club of San Diego. His best race result as a triathlete was an 11:04 Ironman in 1997 in Fredericia Denmark.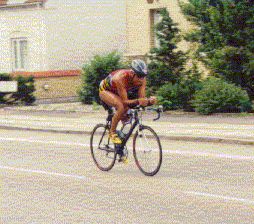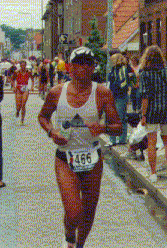 MainGuy: Last updated 2005-09-07 at 09:09